Estimated Duration Of Reading : 1 ' 44 '' Publish Time : 2020-03-31 15:01:11
Editor : Said Murat
LG announces the UltraGear 27GN750 monitor with a 27-inch size, almost 3-sided panel and 240Hz refresh rate. 
Besides the 240 Hz refresh rate, the price of the monitor, which supports both G-Sync and Adaptive-Sync technology, has been determined.
LG's UltraGear 27GN750 monitor uses a 27-inch FHD display, which is the perfect size for a player's setup. The almost frameless design makes this monitor perfect for multi-monitor setup. The panel also has a refresh rate of up to 240 Hz for higher action games.

Samsung's new House monitor is ideal for tiny workplaces
New monitor for gamers by LG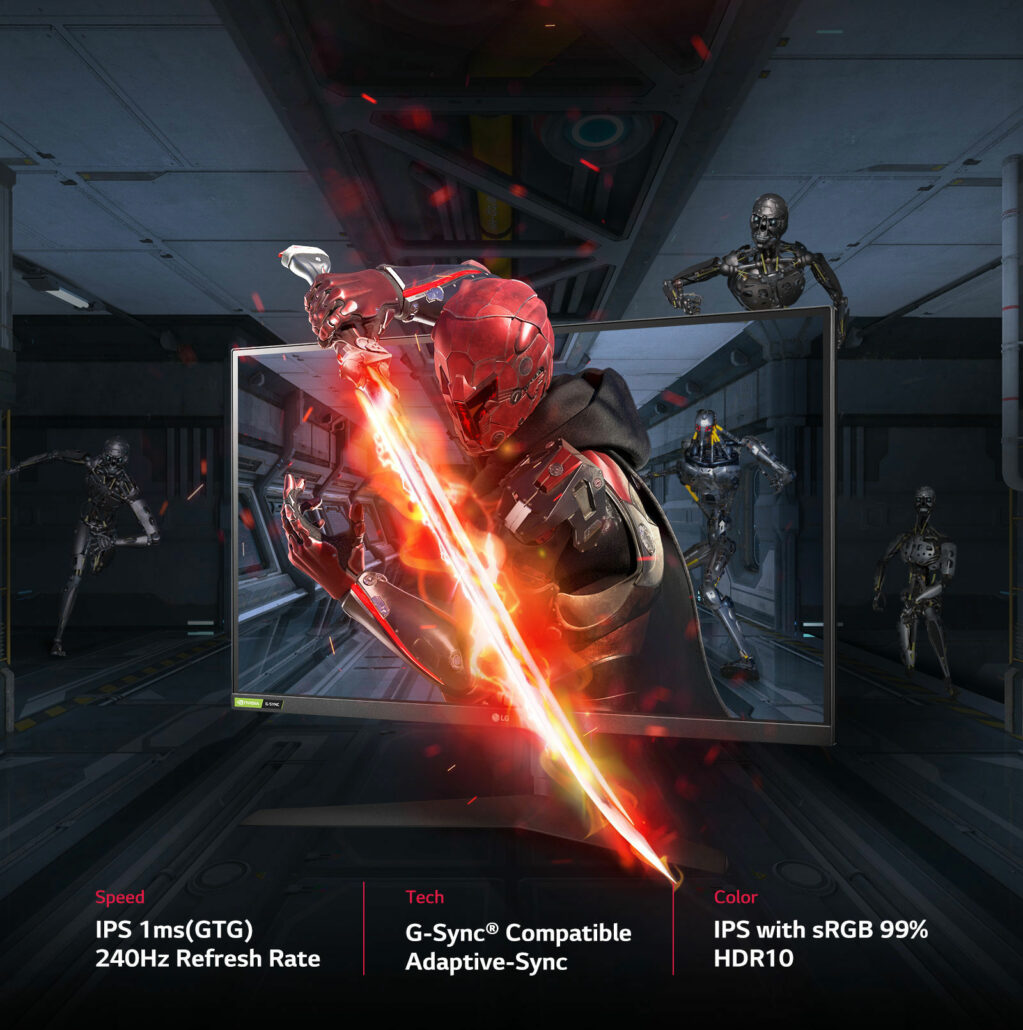 Users often suffer from freezing and stuttering while playing games. The South Korean-based company's product supports both G-Sync and Adaptive-Sync technology to eliminate any screen stutter; this provides a much more impressive gaming experience.
Another feature of the monitor is that it is designed for competitive players. On the other hand, 1ms optimized response time is also available on the device. A typical contrast ratio of 1,000: 1 for both game and video content consumption is among the features that come with the screen.
Providing HDR10 support, UltraGear 27GN750 enables realistic visuals with vivid colors and contrast thanks to this technology. This brings a breath of fresh air to any player's experience or any content with HDR playback support. In addition to all these features, LG's 27GN750 monitor features Dynamic Action Synchronization, which allows minimized input lag for better gaming performance, and A Black Stabilizer that provides better visibility even in darker scenes.
For connection, this monitor has two HDMI ports and a DisplayPort. If you're looking for a brand new and great gaming monitor, LG's 27GN750 seems to be a good choice as a very high refresh rate monitor with Adaptive-Sync and G-Sync support. The device is sold on LG's website with a price tag of $ 399.99.
You should the LG's website for the current price list.