Estimated Duration Of Reading : 1 ' 45 '' Publish Time : 2019-03-05 12:20:00
Editor : Said Murat
Category : Technology
Nokia 9 PureView is an attempt to return the owner of the Nokia brand to the times when the 808 PureView or 1020 made the best photos among smartphones. HMD wants to achieve this, based on the invention of an American startup.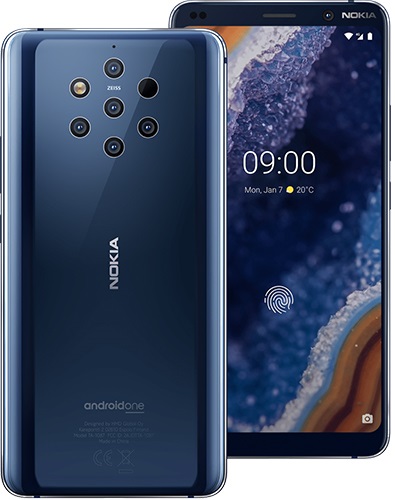 Nokia 9 PureView, which was officially presented at the MWC in Barcelona, ​​has five cameras on the back, whose lenses were made in cooperation with Zeiss. They all have 12.3 megapixels, but two of them take color pictures, and three black and white. Each lens catches photos at different times of exposure. Then the processor selects the best colored picture and combines it with black and white. All this is based on technology invented by the American start-up Light.

Nokia's 5-camera telephone leaked in all its glory
Everything looks good on paper. However, this technology has its drawbacks. One of them is the time of combining photos. It may take several seconds, and if we want to save the photograph in RAW format, it takes even longer.
Nokia decided to use last year's version of the Snapdragon processor, not the latest one. As the company's representatives explain, it is because in this way the introduction of the model to the market would be delayed, and so the Nokia 9 PureView is expected to be on sale in a few weeks.
We get a battery with a capacity of 3320 mAh (which seems too small capacity, as for a smartphone & camera). Plus, we'll get a 2K screen with a 5.99 inches. Everything is working under the control of Android Pie.
Frankly speaking, it's not an easy moment for Nokia. Once upon a time, Nokia was not only the leader mobile manufacturer in the market, but also it was one of the first inventors of this technology. However, time is running fast and its competitors also work hard to get their pieces from this pie.
We all will see how the Nokia 9 PureView comes to the market and if customers like it.