Estimated Duration Of Reading : 1 ' 48 '' Publish Time : 2019-08-02 17:05:02
Editor : Yunus Yaşar
     Snapchat announced its launch of a new tool named Instant Create. The company aims to reach new advertisers in addition to existing advertisers.
     Snapchat is also known for having created vertical ads that are much more suitable for smartphones. Of course, not all potential advertisers are familiar with this way of advertising.
     During the earnings call which held last week, Snap Inc. Executives reported the number of daily users of Snapchat reached 203 million. CEO Evan Spiegel said; "Just this month we started testing our new Instant Create onboarding flow, which generates ads for businesses in three simple steps from their existing assets, be it their app or their e-commerce storefront," 
The company is now serving the tool for its clients after the test phase is accomplished.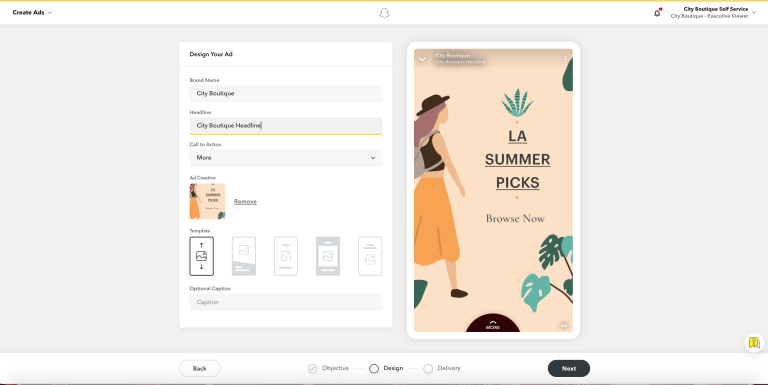 Spiegel mentioned the new advertising method consists of three simple steps to be; defining the objective of the campaign, entering the website address, and identifying the target group.
     Even though the format allows you to add your assets, it is not mandatory since Instant Create automatically imports images from the corresponding website. Also, Snap points out that there will no need to make effort to design anything at all, saying, "A streamlined ad creation flow that leverages our most popular templates and simplified ad detail options, enabling you to publish engaging creative without additional design resources".
     Making ads available for smaller companies is another goal of the tool. Thus, advertisers with less financial resources and, who don't have enough time to understand how products are advertised on point, could promote their products/brands much easier. In the earnings call previously mentioned, "We believe the single biggest driver for our revenue in the short to medium term will be increasing the number of active advertisers using Snapchat." Said, Jeremi Gorman, Chief Business Officer of the company.
     Click here for more information on the company's blog post.