Estimated Duration Of Reading : 2 ' 14 '' Publish Time : 2019-09-25 14:34:15
Editor : Said Murat
Category : Technology
We talked a lot about the new iPhone during the last week. Now, it's time to change the topic. Xiaomi comes with a 'big' surprise, its new flagship Mi MIX Alpha.
We must admit that Xiaomi has gone beyond itself and even embarrassed its competitors from Korea and Japan. Mi MIX Alpha is really a futuristic promising device, and it is not a foldable smartphone, but a device with a large screen that covers almost the entire surface. Xiaomi says here about the ratio of screen area to housing at over 180 percent. Competition barely reaches half this.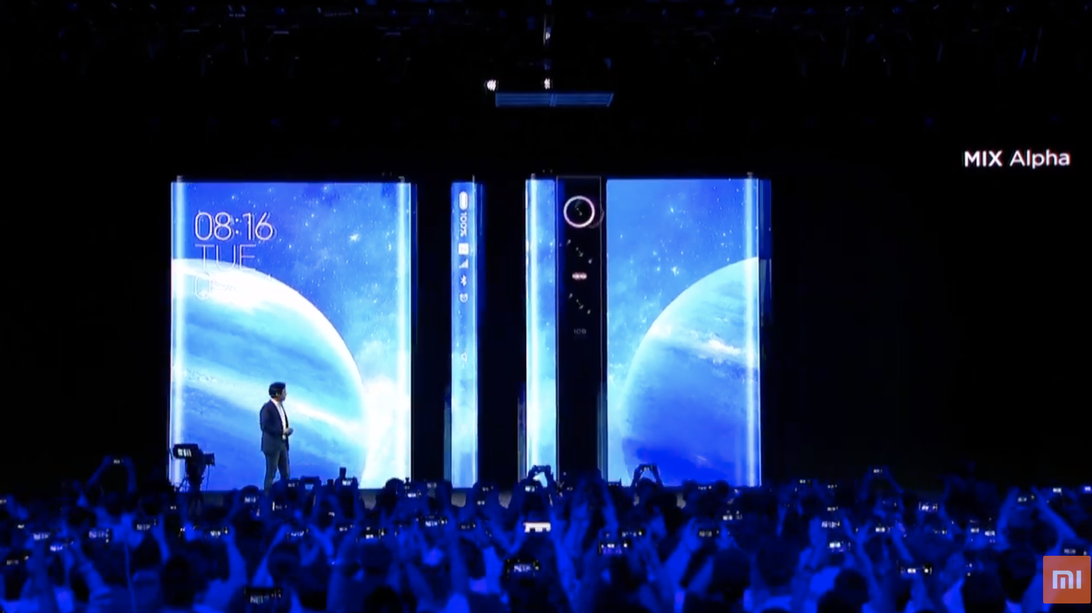 Xiaomi Mi MIX Alpha is also equipped with a main camera with a resolution of 108 Mpix (12032 × 9024 pixels) with a sensor size 1/1.33 ″. It should be emphasized here that this is the first officially announced smartphone with such a matrix on board in history. The pixel-joining technology allows a size of up to 1.6 µm. Other sensors have 20 MP and 12 MP.

Xiaomi's folding phone is the best we've seen so far
As this is the device of the future, the 5G network module could not be missing on its board. Inside you'll also find Snapdragon 855+ connected with 12 GB RAM and 512 GB UFS 3.0 flash memory. The battery has a capacity of 4050 mAh and supports fast charging of 40 W. The whole will work on the latest MIUI 11. More about this innovative invention is not known.
Xiaomi currently defines Mi MIX Alpha as a prototype that it will work on for some time. For now, it is not known when it will go on sale, but it is almost certain that it will be possible to buy it, because the official price was its future price, which will be, trifle, 199999 yuan, or about 2700 USD. It is quite possible that the Chinese manufacturer with such space devices will eventually want to reflect the sale of great smartphones, but still sold at cost.
We don't know if they will have a similar problem to Huawei. You all know about the relations between the USA and Huawei. That's why Xiaomi also must be very careful while walking into the market of the big boys. Furthermore, it seems that they are very careful already. 
Chinese manufacturer has jumped to the european market very strong. That's something good. Now we will see its new flagship if customers will like and want to get it. 
Obviously Mi MIX Alpha is the smartphone that comes from the future. We will see what its competitors will say and do about it.



Xiaomi has an idea for a "green" smartphone with a built-in solar panel

Harmony OS: Huawei's operating system is almost here!