Estimated Duration Of Reading : 2 ' 11 '' Publish Time : 2019-05-24 10:00:10
Editor : Said Murat
This extraordinary vehicle is a very interesting Japanese answer for the world and German corporations. Honda e is getting ready to be on the road by 2020.
Audi already sells its e-tron model, Mercedes has an electric EQC in its offer, and Volkswagen has recently launched an Internet presale of ID.3, which enjoys enormous interest all over Europe. Meanwhile, Honda does not want to lag behind the competition, so it will soon offer its vision of the electric future of motoring.
You can place orders on the e model. First, however, you need to pay the reservation fee. Thanks to that, the Japanese corporation will learn how much the interest in this type of vehicles is real and with financial support will be able to provide customers with a ready vehicle faster.

New highway project for electric vehicles in Poland
According to the latest information, nearly 30,000 reservations have already been registered in Europe. The Japanese have revealed that Honda e is expected to reach its first owners in the spring of 2020.
Honda intends to electrify all models of its cars. In addition, in the future there will be completely new vehicles, also fully ecological, because now there is fashion and such vehicles will enjoy more and more interest from year to year.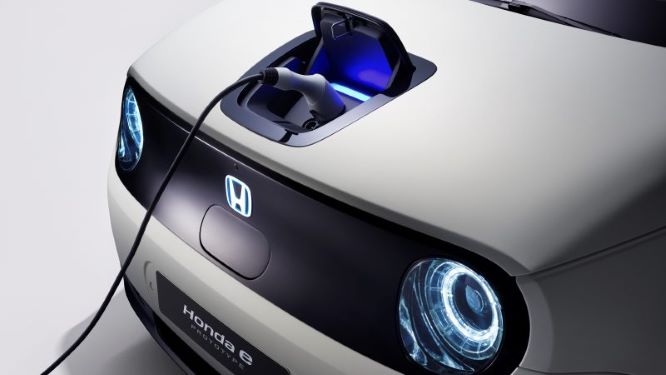 The EU authorities are announcing that they want to offer European customers 100 percent electrified vehicles by 2025, in less than 6 years. Of course, these will not only be vehicles with electric motors, but also broadly understood hybrids. It must be emphasized here that in the new hybrids, the combustion engines will serve only as an element that allows increasing the range. In everyday urban reality, Honda vehicles will almost exclusively run on electric motors.
Honda e is a typical townspeople. This can be deduced not only on the basis of its compact dimensions, electronic goodies inside, but also its parameters. It will offer its owners what is most important in the city, that is, a large range of 200 kilometers and super-fast charging, which will allow you to charge up to 8 percent of the battery capacity in just 30 minutes.
In the middle you will find elements referring to the 80s and 90s of the last century, beautifully intermingled with large, legible displays straight from the highest class Mercedes. Drivers will be able to set the most important information and vehicle parameters on them and enjoy urban and fully eco-friendly driving.
Well, we can't wait to see it on the roads!
 



A fully electric and autonomous vehicle from Apple is coming soon!

Citroen presents a futuristic model of an autonomous electric car