Estimated Duration Of Reading : 3 ' 7 '' Publish Time : 2019-12-09 14:29:02
Editor : Said Murat
You thought that in order to launch such a modern design you need to be a market giant like Samsung or Huawei? Nothing could be more wrong, since an offer from a brother of a well-known drug baron is coming to the market.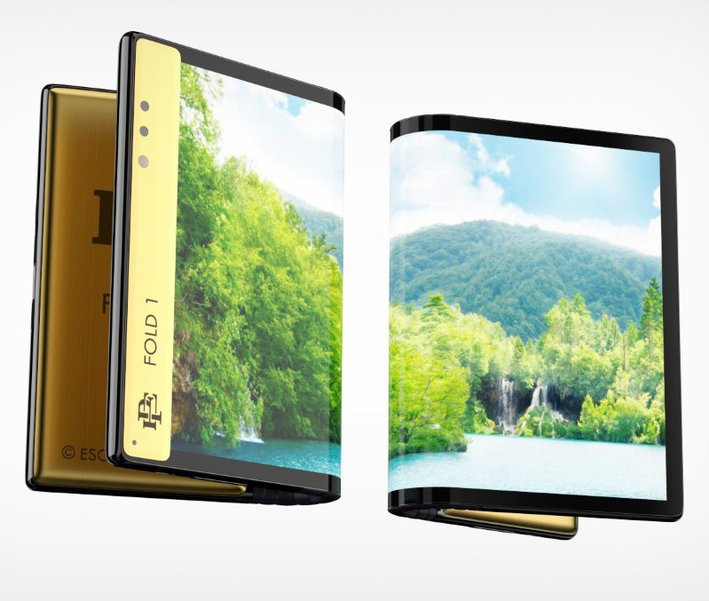 It cannot be hidden that if you like the vision of a foldable smartphone with a flexible display, but you can not afford to buy the device for at least USD 1,500, the Escobar Fold 1 model priced at USD 349 may draw your attention. This one will hit the market thanks to Roberto Escobar and the coincidence of names is not accidental here, because we are talking about the brother of the infamous Pablo Escobar, who was recently made famous by the flame thrower inspired by the Not a Flamethrower device from Elon Musk.
Escobar Fold 1 uses the 7.8-inch AMOLED FHD + screen, which when folded outside turns into a compact smartphone with a 4:3 aspect ratio. Inside, there is an eight-core Snapdragon 855 chip clocked at 2.8 GHz, 6/8 GB of RAM and 128/512 GB of memory for data depending on the version, a set of 16 + 20 MP cameras, and all this works under the control of the Android operating system 9. In short, in this respect there is nothing to fault, and for this you have to mention the dualSIM functionality, free shipping and operation "with all networks in the US and the world."

Samsung ships foldable display samples to Apple and Google
What's more, Roberto Escobar guarantees that its design is more durable than Samsung's Galaxy Fold, which had some problems at the start: "My phone doesn't break down because I didn't have to reach for the glass screen like Samsung. Our screen is made of a special type of plastic, while maintaining the best resolution. Our special plastic is very difficult to break." It should be noted, however, that it is a bit out of the question, because Koreans also went into plastic instead of glass.
In addition, his equipment looks like the rebranded first smartphone with a folding display on the market, i.e. Royole FlexPai, which is based on a slightly different technology and undoubtedly does not look as stylish as more expensive competitors. Either way, he will probably find his followers, especially since the creator also assures that Escobar Fold 1 is an extremely safe device, which, unlike Samsung or Apple solutions, is not 100% open to all governments in the world. The Escobar Fold 1 will be available initially in a limited amount of 100,000 and its price is 346 USD for 128 GB of data memory and 499 USD for 512 GB variant.
By the way, we also learn that Roberto Escobar is going to beat Apple alone in court, because the man is threatening the giant from Cupertino with a lawsuit for $30 billion. He says: "They deceive people and sell their phones worth nothing for huge amounts of money. My lawyers have been ready for a long time, but before I sue them and get their money back, I wanted to show that my product is better. A lawsuit for USD 30 billion will be filed in court on January 6 next year. We want Apple to give away some of its illegal income to people. I will make sure it will be so. I have already spent USD 1 million on lawyers to start this lawsuit. Sounds like a bad marketing campaign? Well, especially in combination with Escobar Fold 1 ads with the participation of sexy models in the underwear, which does not add prestige to the device... But wait, we'll see.

Samsung Galaxy Fold with 7.3-inch foldable screen launched

Huawei is apparently lauching its foldable phone ahead of rival Samsung

Galaxy Fold 2, the second foldable smartphone from Samsung, will be much cheaper