Estimated Duration Of Reading : 2 ' 54 '' Publish Time : 2019-12-05 21:00:17
Editor : Said Murat
If you have associated this Chinese manufacturer so far mainly with smartphones, then you may be very surprised by the richness of its offer, which is joined by other innovative solutions, i.e. a smart bed and a power bank with the option of heating your hand.
Scooters, robotic vacuum cleaners, toothbrushes, air fresheners, desk lamps and many more - you can really say that Xiaomi specializes in electronics of all kinds, and its latest announcement is really a specific size. 
Have you ever heard a smart bed? This is called Youpin, and more precisely, "8H Milan smart electric bed" and stars its crowdfunding campaign. Does this mean that the manufacturer is not sure of its solution and prefers to deliver to the market the number of copies ordered earlier, or maybe they are just examining the market?

Xiaomi's folding phone is the best we've seen so far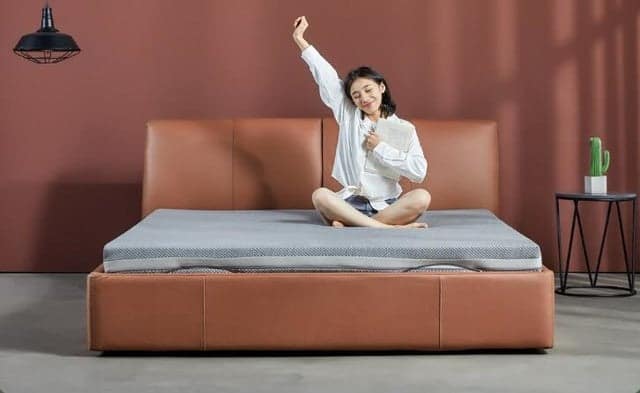 Time will tell, but the bed promises to be interesting, because just imagine that with the help of one button or voice command you can adjust the angle of inclination without leaving the warm quilt. Xiaomi guarantees that sleeping, reading, watching TV or playing games will be more enjoyable than ever, thanks to the high-quality motors that allow you to control both the top and bottom parts of the bed independently. The Xiaomi Youpin bed allows you to set any inclination of the upper part in the range of 0-60° and up to 30° in the lower, and also offers 5 predefined modes with different functionalities, i.e. flat, anti-snoring, reading, television and no gravity.
As we mentioned, the control is done using a button, voice commands or from a smartphone application that allows you to save your favorite settings. The only drawback seems to be the maximum load capacity of the structure, because although the whole bed can cope even with a weight of 1000 kilograms, it is recommended for a sleeping area of ​​75 kg. The manufacturer also ensures the incredible durability of the material used on the headrest, and the reliable operation of electrical components, which is confirmed by a 10-year warranty. 
Price? Surprisingly pleasant for the wallet, because the price of this smart bed will be around $280.
That's not all, because Xiaomi's offer has also been enriched with a small device that we will appreciate twice in winter. And we are talking about a power bank, which also functions as a hand warmer - it is able to reach a temperature of 52 degrees celsius, thanks to which even the largest tuber will somehow survive the cold months. Of course, safety is the basis, which is why the manufacturer took care of the appropriate non-flammable material (however, this does not change the fact that the whole looks very stylish, like an old-school radio), which also allows you to maintain the basic function of the equipment.
And, of course, we are talking about an energy bank for other devices and in this area we are dealing with a device with an average capacity of 5000 mAh, which will allow, for example, to fully charge a smartphone with a large battery and some small gadget, e.g. Bluetooth headphones. We charge the Powerbank using a microUSB port, and for charging other devices it has a full-size USB (a bit of a shame that it is definitely not newer and more popular USB Type C). 



Xiaomi has an idea for a "green" smartphone with a built-in solar panel

Xiaomi presented the smartphone of the future: Mi MIX Alpha